Travel Guide Sweden.
By Thomas Wikman


Swedes like to travel and many Swedes have a lot of experience from traveling. I know one guy who survived Malaria in the Indonesian jungle and had witch doctors dancing around him and doing other strange things in an effort to cure him. A good friend of mine traveled all over Africa in a Jeep, other Swedes I know lived extended periods of their lives in countries like the Central African Republic, India, Thailand and Japan.
I like to travel too, and even though I cannot compete with the most well traveled Swedes I still have some travel experiences of mine own. Like, loosing my memory (amnesia) in a ski accident in Germany; I bravely called soviet officers "the cattle of dictatorship" during a roundup/interrogation; Boris Becker the famous tennis player, stepped on my foot in New York; and I was there when Chris Evert Lloyd and Martina Navratilova had a friendship dinner at Jazz Club in Cleveland Ohio; I slept under the bare sky on a ferry between Italy and Greece; Scuba dived in Bermuda; Enjoyed the beautiful Grecian Islands; and flew across the Atlantic without a passport.
Because I am Swedish and have traveled in my own country I have enough experience to give opinions and advice to Americans regarding travel in Sweden. Everyone is different, and considering that I grew up in Northern Sweden 5 miles from a small sleepy town called Örnsköldsvik (10,000 people) which in my eyes was a gigantic metropolitan, my perspective on traveling is that I prefer nature and scenery, and quite places.

---
Swedish Travel Spots
The sun is right above the horizon, it is red/orange and it is close to midnight, but before dusk sets in dawn will come. You have been grilling hot dogs over the fire you made, you have been drinking some Pripps blå beer, done some fishing, and picked a bucket of blueberry's for dessert. You don't have to worry about whether this island belongs to someone or not, you can fish, hike, pick berry's and mushrooms, without asking, because in this country truly "private" landowner ship is illegal. However, the scenery, the many hilly and mountainous islands and the sparsely populated and undiscovered mountainous coastline is unique even in this country. Where are you? You are in "Höga kusten" or the high coast.
The High Coast is the coast line between the two small towns of Örnsköldsvik and Härnösand in Northern Sweden. It is a strip of circa 70 miles along which the scandinavian mountains (Norwegian/Swedish mountain range) reaches the coastline forming a mountainous coastline and creating a large amount of islands which really are mountain tops. The area is sparsely populated and rarely visited by tourists. There is plenty of scenery, climbing caves, natural beaches and ports, forests, cloud berry fields, lingon berry, wild strawberry, deep cool and clean lakes with fresh water and good fishing, etc. If you want to get away from it all, and having some quite and piece, there is hardly a better place than this, well Antarctica, but that is too cold.
However, there is more. Fairly recently a 1,500 old iron age, or pre-viking village was found buried in the soil, in Domsjö-Gene a suburban village to Örnsköldsvik.In Northern Sweden it makes perfect sense to call a village 5 miles from a town with a population of 10,000 a suburb to that town. This village is now referred to as Gene-Fornby and is the most northern pre-viking scandinavian settlement ever found. This village was researched and reconstructed and is now open to visitors. Volunteers dress and act like people did back in the old days and for a very low fee you can join, bake bread, shoot arrows, and visit the long house, and perhaps stay and live there, see the link.
Örnsköldsvik itself is also an interesting place to visit despite its smallness and sleepiness. There is a very fun indoors water park, a good seafood restaurant, a mountain top restaurant, a cafe, museums, and a good ski slope and high jump (skiing) right in the middle of the town, and you can take boat trips to islands or Finland. Other attractions in the neighborhood are the many rivers and streams where you can do canoeing and fishing (no license needed just go), the many lakes where you can swim and fish, and a really good climbing cave called "Gideå grottorna". Other attractions is "skule grottan", and a large sea-side beach called Gullvik, and a bridge with the largest span in Europe. Another thing to note is that crime is very low here, don't lock your car, and leave your baby in the carriage outside the restaurant, its safe.

The Swedish Northwest scandinavian mountains covers an area roughly the size of Wisconsin and has a lot of ski resorts and many large national parks, like Sarek , Stora Sjöfallet (Big Falls), Padjelanta, Muddus, Peljekajse, etc., as well as many lakes, rivers, and cabin villages with cabins for rent. A North Scandinavian indigenous people called the "same", or "sami", or "lapps" live here. The same still practice a type of nomadic herding lifestyle (rain deer) that was common 12,000 years ago but today exists nowhere but here. The same are also fisherman and hunters of sea mammals. They dress in very colorful clothes and build "Kåtas" which look like tipis. While skiing or hiking you sometimes run into a kåta and can use it for resting. Did you know that the word "Tundra" is actually a sami word.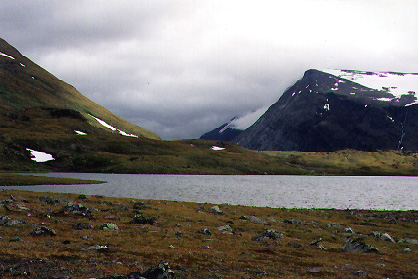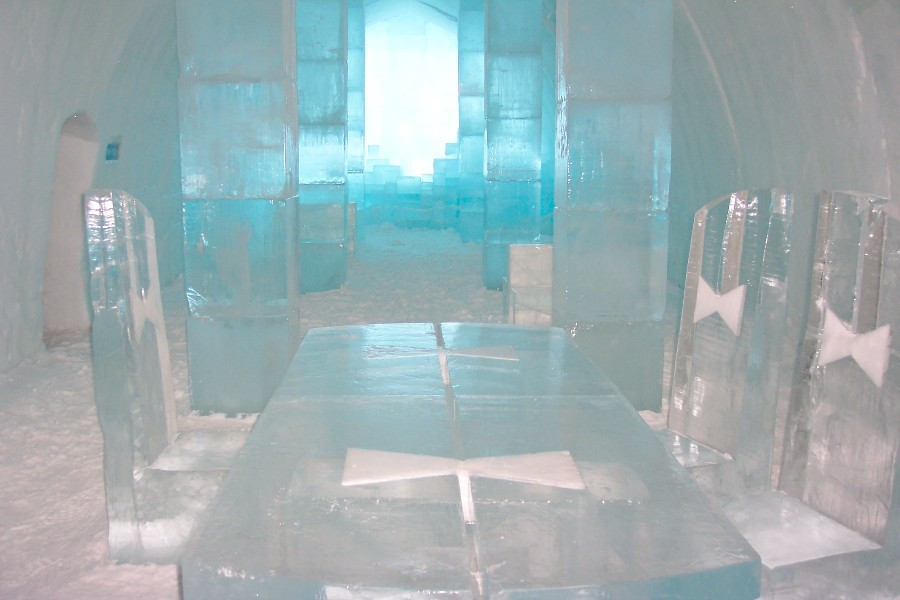 Vättern is a large (more than 80 miles long) and deep lake in south central Sweden, which is surrounded by beautiful scenery, smaller lakes, hills, rhunestones, other artifacts from the viking era, monasteries and other medieval artifacts, as well as medieval towns. A few famous towns around Vättern are, for example, Gränna the Candy town, Vadstena a famous medieval town, and Motala with the famous channel "Göta Kanal".


The ferry's traveling across the Baltic sea from Sweden to Finland, or Estonia, and back are an experience by themselves. These boats are party boats and shopping boats with restaurants, pubs, stores (tax free), entertainment rooms, and much more. You can bring your car and sleep in a luxurious room on the boat if you wish. In case you want to see one or two of the countries where these boats land, you can do that too.


Is an old Swedish city with an "old city" with plazas, old buildings, and old-time European stores. It is also the home of "Saab", and a prominent Swedish University.


The major port city of western Sweden, Gothenburg is a commercial rather than tourist center, however, there are things to do here like an amusement park; it is also the jumping-off spot for trips along the west coast.

---

Send me e-mail to: thomas@wikman.com
---